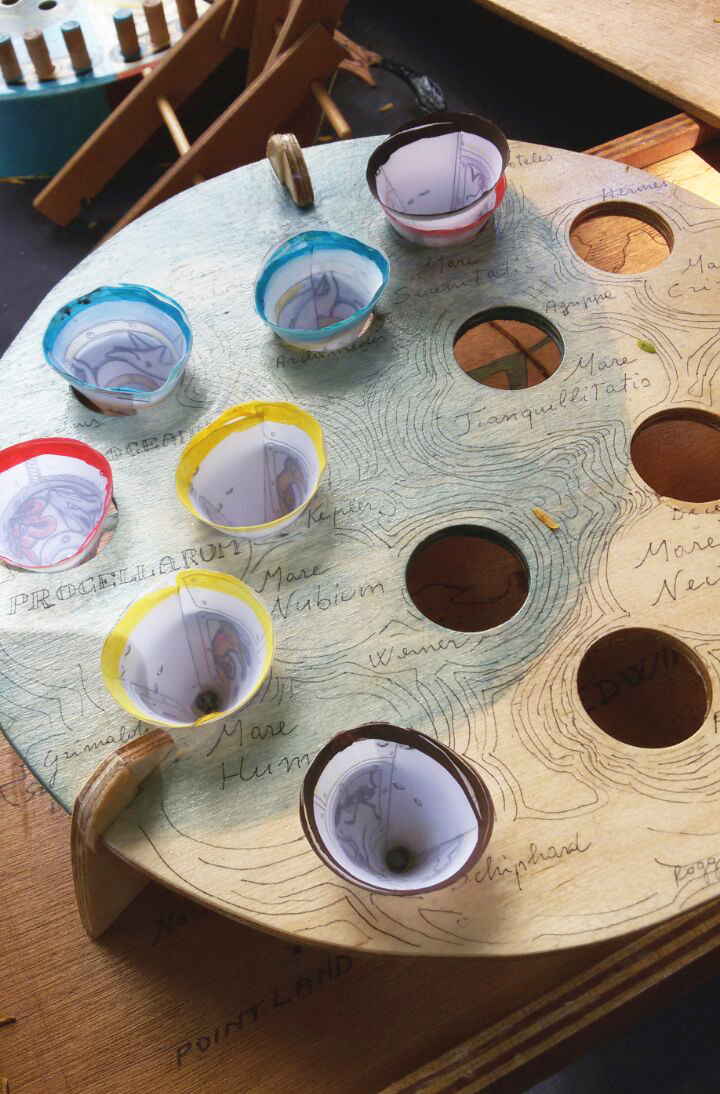 'It's the stupidest tea-party I ever was at in all my life!'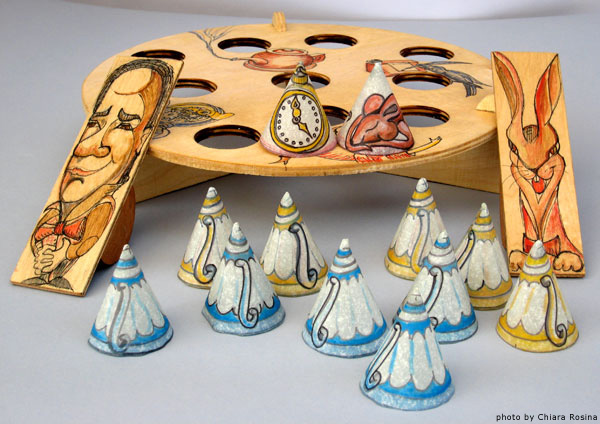 Nevertheless you are there and you have to make the Mad Hatter and the March Hare transform their
hats in tea-cups by sending them inside the slots on the table.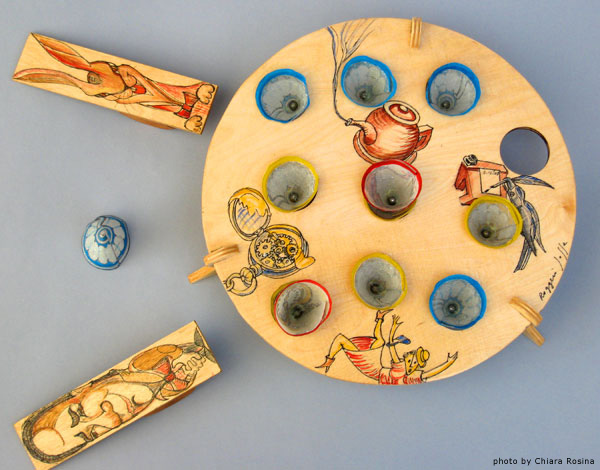 The two players choose who to be, the Hatter or the March Hare, and they cast who will throw first.
They throw their five hats by turns, alternately.
After the first round of five throws each, the player that has sent more hats to become cups inside
the slots earns the right to begin the second round.
The first player to place all five hats as cups inside the slots on the table earns the right to dip the clock
and the mouse into the cups of tea, and by doing so wins the contest.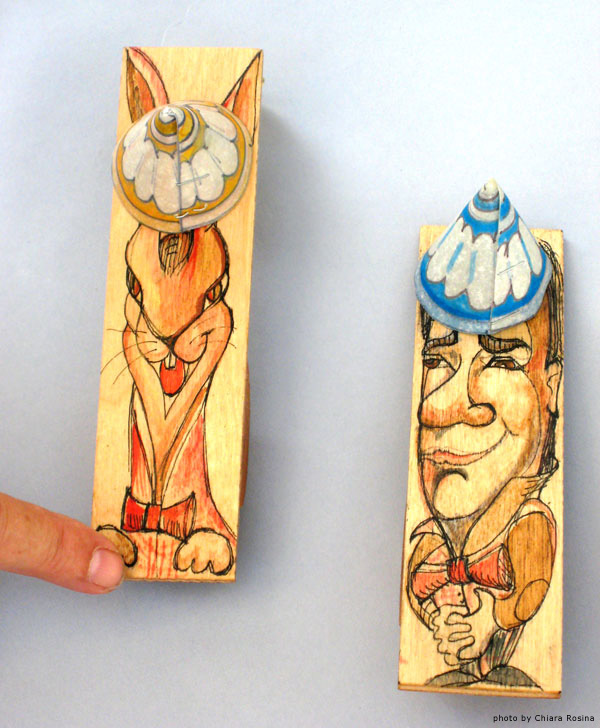 This game was never meant to murder the time, but to provide moon, memory, and much muchness.
here are the instructions (to download right click and save link as)